September Need to Know: HPC Impacts Across Domains; Keynote Announced and Program Finalized; Gordon Bell Award Finalists Named; Mobile App Coming Soon; Early Registration Period Running Out
Don't Miss Out on Registration Savings
We can't believe it either, but SC19 truly is right around the corner, which means your chance for early bird registration is slipping away. Register before October 16 to save up to $300.
HPC Is Now: Predicting and Mitigating the Impact of Catastrophes
What do earthquakes and wildfires have in common? HPC is allowing researchers who study both of these complex natural disasters to model scenarios more quickly and efficiently than ever before. I sat down this month with teams from the University of Tokyo's Computational Science and High Performance Computing Laboratory and Earthquake Research Institute, and the San Diego Supercomputer Center at the University of California San Diego to talk about how these models are evolving into systems that will soon be able to provide real-time guidance to decision makers facing catastrophe. See the full conversation in the blog.
SC19 Impacts Communities Across Domains
The Invited Speakers committee, led by Chair Manish Parashar and Vice Chair David Abramson, put together a program of 12 leading researchers whose work showcases the kind of convergence necessary to work on today's biggest problems – from mitigating the impact of disasters to untangling the computational challenges facing evolutionary biology.
Parashar and Abramcon have recently published a paper in IEEE's Computer, "Translational Research in Computer Science", that makes an argument for formalizing translational computer science (TCS) to complement traditional modes of computer science research, as has been done for translational medicine. You can chat with the invited speakers about their work at SC19; after all, our conference is one of those communal spaces that helps set the stage for scientists and engineers to come together and create translational research!
Keynote Will Explore the Science Behind "Spirit" and "Opportunity"
Dr. Steven Squyres will give the Keynote on Tuesday, November 19 at 8:30 am. Squyres is the James A. Weeks Professor of Physical Sciences at Cornell University and the Principal Scientist for the Mars Exploration Rover Project. He is best known as the face and voice of NASA's mission to Mars and the pioneering drive across its surface by two high-tech robotic rovers named "Spirit" and "Opportunity."
SC19 Program Is Finalized
With the addition of 106 Posters, 33 ACM Student Research Competition posters (20 graduate and 13 undergraduate), 83 Birds of a Feather, 35 Early Career Posters, and 12 Doctoral Showcases, the SC19 Technical Program is complete. We are looking forward to seeing everyone in November! If you haven't checked out the schedule yet, now is the time – there is something for everyone to enjoy.
Gordon Bell Award Finalists Named
The ACM has named two papers as finalists for this year's Gordon Bell Prize, an award given each year to recognize outstanding achievement in HPC.
A Data-Centric Approach to Extreme-Scale Ab Initio Dissipative Quantum Transport Simulations

Authors: Alexandros Nikolaos Ziogas, Tal Ben-Nun, Guillermo Indalecio Fernandez, Timo Schneider, Mathieu Luisier, and Torsten Hoefler
Key Outcomes: presents an ab initio quantum transport (QT) solver reaching a sustained performance of 85.45 Pflop/s on 4,560 nodes of Summit.

Fast, Scalable and Accurate Finite-Element Based Ab Initio Calculations Using Mixed Precision Computing: 46 PFLOPS Simulation of a Metallic Dislocation System

Authors: Sambit Das, Phani Motamarri, Vikram Gavini, Bruno Turcksin, Ying Wai Li, and Brent Leback
Key Outcomes: 46 PFLOPS on a dislocation system in magnesium containing 105,080 electrons using 3,800 GPU nodes of Summit.
Authors of both papers will present on Wednesday, November 20, 3:30 pm–5 pm, and the winner will be announced at the Award Ceremony on Thursday, November 21, 12:30 pm in the Mile High Ballroom.
Both authors completed their research on the Summit Supercomputer, which makes one wonder if Summit will be the top 500th supercomputer at SC19? Join us for the Top 500 BoF in Mile High Ballroom on Tuesday, November 19, 5:15 pm to find out.
Put the SC19 Program in the Palm of Your Hand
SC19 is going mobile. The iOS and Android apps will be ready for download in mid-October. The all-new, 3D mobile app will take you through the Colorado Convention Center as if you were flying on a magic carpet with the SC19 program in the palm of your hand! Stay tuned to the SC19 blog and our social channels for the app's official launch date and other announcements as we head into the final stretch before gathering together in Denver.
–––
Michela Taufer, PhD, General Chair, SC19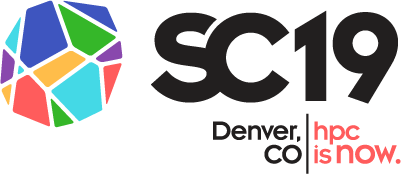 Michela Taufer is the Dongarra Professor in the Min H. Kao Department of Electrical Engineering & Computer Science, Tickle College of Engineering, University of Tennessee, Knoxville.