SC19 in Denver: HPC is Now!
Big Data. Machine Learning. Sensor Networks. Ubiquitous Computing.
These advanced technologies are commonplace today, transforming our lives in countless ways. But just thirty years ago, they were simply big ideas, the futuristic concepts that HPC researchers, scientists and engineers were just beginning to advance. The annual SC conference is where those theories and hopes were shared, as well as our discoveries and failures along the way.
SC is still a place to share new and futuristic ideas, but our plenary sessions, panels, papers and conversations, aren't just about the future anymore. They're about what's happening in the world of HPC today.
Because … HPC is Now.
That's the theme of SC19 in Denver next November, and I believe it perfectly captures the state of this exciting field.
HPC Every Day, Everywhere
HPC isn't just a glimpse ahead into what will be achievable in the future. HPC touches, augments and improves lives everywhere today. Right now. Just look what HPC is doing in many fields: Precision farming and weather forecasting. Medicine and meteorology. Smartphones and ecommerce. HPC enhances and enables our fast-paced lives. Today, the scientists, engineers and researchers who built tools and applications on the world's fastest machines just a few years ago are seeing the tools they honed applied by others to solve the world's greatest challenges.
And the wealth of possibilities inherent in HPC continues to be redefined beyond traditional boundaries.
Beyond Traditional Boundaries
Years ago, as a college student, I attended my first SC conference where I submitted and presented research papers. In the years that followed, I reviewed submissions and from there, I became even more involved because I fell in love with this HPC community. Thanks to HPC, and SC, my curiosity stays sparked as I keep learning and growing, both as a person and as a scientist.
HPC is exciting, and not just because of the problems it will solve in the future. It's exciting because of how it is being used right now to save and enhance lives. My own research spans many HPC areas, such as determining how HPC cyberinfrastructures can make it possible to determine how new drugs could turn protein functions on or off, or how food production could be improved by predicting when and where farmers should water their fields.
When you take the small contributions you and I make to the field, and add them to many other small contributions, we build and build – until we create big solutions. SC is where we gather, to learn and share and put these pieces together for the betterment of mankind.
An Evolving Landscape
As the HPC landscape continues to rapidly evolve through continued innovation and an urgent necessity to provide computational solutions for the world's challenges, SC must evolve as well. SC19 will be reflective of our community today, and that means welcoming startups and entrepreneurs as well as scientists and engineers from around the world.
The SC conference today is the result of a community that continually builds and injects new ideas. SC19 will continue that mission, sparking the interest and curiosity that leads to new ideas and discoveries.
I hope you'll join us, to celebrate what HPC is now … and what it will become tomorrow.
–––
Michela Taufer, PhD, General Chair, SC19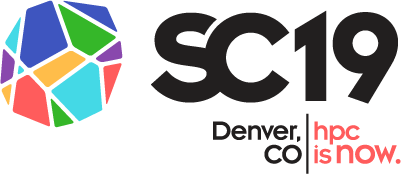 Michela Taufer is the Dongarra Professor in the Min H. Kao Department of Electrical Engineering & Computer Science, Tickle College of Engineering, University of Tennessee, Knoxville.