Even More 2019 Computing4Change Profiles: Meet the Students!
SC19 will mark the second year of the Computing4Change (C4C) competition, which brings together students from diverse disciplines and backgrounds to learn about data analytics and computational thinking, and work together to apply these skills to addressing a major social challenge. As we get closer to SC19, SIGHPC wanted to learn a little bit more about the students who will be participating in this year's C4C competition. For the next few weeks, we will be sharing short bios of the students, so that we can all experience the incredible talent and diversity that this program attracts. Once the competition starts, they will be deeply absorbed in their projects, but you may see them on the Exhibit floor when they come up for air. We wish them all the best in the competition, and in their studies. Denver, here we come!
View the first set of Computing4Change students in a prior post.
See the full list of Computing4Change participating students and mentors.
Regina Dominguez is studying Mathematics and Computer Science at the University of Guam. She's usually so busy with work and school that, when it's time for bed, she can fall asleep in less than a minute! When she's not studying – or sleeping – she is doing side projects in graphic design or editing. When Regina was younger she looked up to her older sister. In college, she has found new sources of encouragement, including her Math teacher, who sparked her interest in a subject that's now "second nature" to her, Computer Science. We're sure both will be useful at C4C in Denver.
Maxx Kozec is a Computer Science major at Oregon State University – Cascades. He chose CS because of a robotics class he took in high school, deciding that the world of technology and robots was too much fun to ignore. Living in Colorado, it's not surprising that Maxx likes to bike or rock climb in his spare time, or play video games. He also belly-dances! Maxx is eager to try new things, which he learned from his parents, who encouraged him to test his limits, like going to Asia for a year. We know he'll climb to great heights with Computing4Change!
Breana Moreno is getting her degree in Computer Information Systems at Texas State University. She and her friends play a game where she tries to "name that cheese," which she can do with just a single bite. (Can we turn that into a machine learning simulation?) Breana's role model is her mother, who has shown her how to be responsible, persevere through anything, and practice, practice, practice, because knowledge is the key to success. We know that Breana will be a success in Denver!
Pragyee Nepal is studying Computer Science at Simmons University. When she's not studying, she loves to dance and paint. She used to climb the walls (literally, like Parkour!), but she hasn't tried it lately. CS is definitely her favorite subject – she has chosen computer science classes at every opportunity. When she was little, Pragyee didn't have a clear idea of what she wanted to be when she grew up, but she now knows that she wants to help people. She'll be able to apply her favorite subject, and use it to help people at C4C.
Yesenia Trujillo is studying Mathematics at California State University, Los Angeles. She chose math because she sees it as an interactive puzzle. When she figures out the solution, it makes her want to jump in and take on another challenging puzzle! When Yesenia's not studying, she likes to explore new places and meet new people – or stay home and watch movies. Growing up, she wanted to be independent and fearless like Amelia Earhart, but after participating in a medicine program at USC, her curiosity shifted in that direction. Being creative under pressure will make her a great teammate!
Joshua Cartagena is studying Computer Science at Delaware County Community College in Pennsylvania. He loves tackling programming problems, and relishes the thrill of seeing the program work properly. His fingers are always busy, whether on a keyboard coding, or playing video games, or playing songs on the ukulele. Joshua's role model is his older brother Carlos, who is pursuing his PhD, and has pushed his little brother to do more and go further. We're sure Joshua will make him proud in Denver.
Nilo Espinoza is getting his degree in Civil Engineering (Structural Analysis) at the University of Guam. Nilo participated in C4C at SC18, so he's coming back as a mentor. He is proud to be a first-generation college student and looks up to his parents, who worked hard to bring their family to the United States to give them amazing opportunities. Having participated in a Research Experiences for Undergraduates (REU) internship at TACC in 2018, Nilo saw that he could use his skills to effect change in his community. He brings his enthusiasm and expertise, along with four fellow students!
Lou Brand, back as a C4C mentor, is studying Computer Science at Colorado School of Mines. When he's not studying, he's enjoying the beautiful outdoors, climbing the walls (at the gym), or playing board games like Azul and Magic the Gathering. Lou never had a specific idea about what he wanted to be when he grew up, but participating in a 'robots and rockets' summer camp made an impression. He's back as a mentor because he enjoyed working with the C4C team and learned a lot from them. We're sure he'll have plenty of knowledge to share with this year's competitors.
Maia Alviar is majoring in Data Science at the University of California, Berkeley. When she was little, she wanted to be a forensic scientist, and even had a detective kit so she could take fingerprints and "solve crimes." That analytical mind serves her well when playing her favorite party games, like Pictionary and Taboo. Maia spends her free time playing volleyball, copy-editing for a variety of publications, and listening to podcasts. We're sure her detective skills will help her locate the right data – and even find a clever solution – in her C4C project.
Pam Qian studies Computer Science at Rice University in Houston, and is also returning as a mentor for C4C. When not coding, she leaves the ones and zeroes behind and rows crew competitively. Teaching must be in Pam's blood – her role model is her grandmother, an English professor in China. Pam wants to become a CS professor when she gets her PhD. She decided to be a C4C mentor because she found last year's experience extremely rewarding, and she wants to share her passion for improving social issues through technology. Welcome back, Pam!
Claire Fiorino, a Computer Science major at San Diego State University, participated in C4C at SC18, and is excited to have the opportunity to come back and help out as a Mentor. When she's not exercising her super-fast typing skills, she's taking advantage of the Southern California lifestyle, learning how to surf and doing lots of yoga. Though she once wanted to be a professional dancer like Misty Copeland, Claire's perspective (and goals) have changed. We're excited to have her back as a mentor for this year's C4C competition.
——
Melyssa Fratkin, SC19 Communications Deputy Chair & SC20 Communications Chair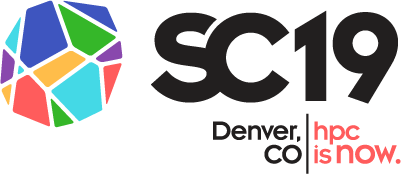 Melyssa Fratkin is the Industry Programs Director at Texas Advanced Computing Center.