SCinet Recognitions Spotlight Contributors' Significant Role in Advancing Networking Technologies at SC19
A group of more than 200 volunteers have just completed the successful launch of SCinet, a global collaboration of high-performance networking experts who provide the fastest and most powerful volunteer-built network in the world for the SC Conference which is taking place this week in Denver.
SCinet offers an unprecedented amount of bandwidth — 4.22 terabits per second for SC19 — within the conference exhibit hall and connects the Colorado Convention Center to the broader internet. It is estimated that donations in the form of hardware, software, and services from 34 organizations will total $80 million at SC19, marking it the largest amount of contributions in SCinet's history.
With SCinet contributors' support, members of the HPC community participating at the SC Conference are able to demonstrate the advanced computing resources of their home institutions and showcase the revolutionary applications and experiments that are a hallmark of SC.
Three companies jointly topped the highest level of contributions with donations and resources worth $18.5 million and are being recognized with the Diamond level recognition at this year's conference: Ciena, Cisco, and Juniper Networks.
"SCinet contributors are important partners in our mission to build a network for the SC Conference with state-of-the-art hardware, software, and services that meet the growing technical demands of high-performance networking," said Jim Stewart, SCinet Chair and Chief Technology Officer for the Utah Education and Telehealth Network. "Ciena, Cisco, and Juniper Networks have demonstrated commitment and support at the highest level possible, and proved to be strategic partners in helping us fulfill this mission."
Spirit of Innovation Recognition
This year's Spirit of Innovation recognition goes to Ciena, CenturyLink, Internet2, and Juniper Networks in acknowledgment of their collaborative innovation in pushing the boundaries of high-performance networking.
These longtime SCinet contributors achieved a new milestone in successfully passing production traffic over a 1,367-mile (2,200-kilometer) circuit using a single 400 gigabit Ethernet link between Chicago and Denver, the first such occurrence for an advanced research and education network.
"Our ability as networking professionals to continue to innovate through collaboration is vitally important in supporting the infrastructure and growing data demands of high-performance computing," said Stewart. "The delivery of a long-haul 400 Gbps Ethernet connection between Chicago and Denver on a research and education network is truly ground-breaking, and the SCinet Spirit of Innovation recognition is well deserved for Ciena, CenturyLink, Internet2, and Juniper Networks."
Internet2 delivered the world's longest research and education 400 gigabit Ethernet link between Chicago and Denver using its national fiber footprint following a recent upgrade to its open line system that utilizes CenturyLink's fiber, making the research and education network capable of 400G and 800G wavelengths.
The circuit was made possible through application of Ciena's 6500 WLAi 200G channel at 56 Gbaud. No Raman amps were needed and no signal regeneration was required. The production traffic ran clean on the 400 gigabit Ethernet link which connected to two Juniper PTX 10003 core routers that aggregated traffic on each end.
A private ceremony was held during yesterday's SC19 opening gala celebration where all five contributors — Ciena, Cisco, CenturyLink, Internet2, and Juniper Networks — were recognized for their significant role in advancing networking technologies in support of revolutionary applications and experiments.
——
Sara Aly, SC19 Communications, SCinet Liaison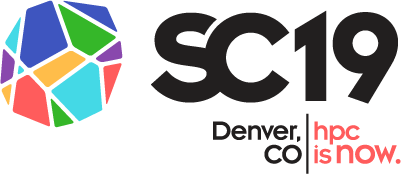 Sara Aly is a Communications Manager at Internet2.