Inaugural SCinet Technology Challenge at SC19 Brings Supercomputing and Networking Together to Reimagine the Future of Data-driven Scientific Applications
SCinet, the SC Conference's high-capacity network, hosted the inaugural Technology Challenge at SC19 this year with the goal of demonstrating that both ​networking and high performance computing resources are essential elements of the cyber infrastructure required to advance modern data-driven scientific applications.
Three teams presented live demonstrations of their applications and experiments this past week and were honored with special recognitions during a ceremony held on Thursday, November 21.
Dynamic Network-Centric Multi-Cloud Platform (DyNamo) for Real-Time Weather Forecasting Workflows
RENCI/UNC Chapel Hill, USC/ISI, UMass Amherst, and Rutgers University
Received the Most Diverse Resources Set recognition for the highest diversity of resource types and geographic distribution, their utilization, and degree of orchestration and automation.
Received the Most Original Technical Approach recognition for excellence in innovation and originality of the technical demonstration.
5G Citizens Broadband Radio Service (CBRS) Proof-of-Concept for Scientific Applications
University of Utah Center for High Performance Computing, Murray School District, and the Utah Education and Telehealth Network
Received the Best Presentation & Visualization Approach recognition for top human interactivity and effectiveness of presentation, and best quality and originality of visualization.
Real-Time Analysis of Streaming Synchrotron Data
Argonne National Laboratory, Northwestern University, Starlight, Northern Illinois University, and the University of Chicago.
Received the top recognition for an exemplary blend of networking, computing, and storage.
Recognition Ceremony Video
Watch a Facebook video of the recognition ceremony.
Acknowledgments
The SCinet Technology Challenge team would like to acknowledge the following academic and industry thought leaders who volunteered their time as jury members this year: Cees de Laat, Professor, Informatics Institute, Faculty of Science, University of Amsterdam; Jim Rogers, Director, Computing and Facilities, Oakridge National Laboratory; Kathy Yellick, Associate Lab Director for Computing Sciences, Lawrence Berkeley National Laboratory; Dan Stanzione, Associate Vice President for Research, Texas Advanced Computing Center, The University of Texas at Austin; Inder Monga, Executive Director ESnet, Division Director Scientific Networking, Energy Sciences Network; and Rodney Wilson, Senior Director for External Research, Ciena.
——
Sara Aly, SC19 Communications, SCinet Liaison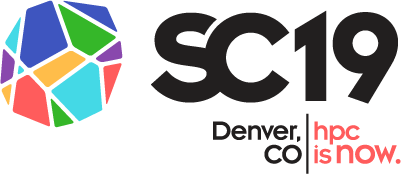 Sara Aly is a Communications Manager at Internet2.