Last But Not Least: Final Five SC19 Computing4Change Student Profiles
SC19 will mark the second year of the Computing4Change (C4C) competition, which brings together students from diverse disciplines and backgrounds to learn about data analytics and computational thinking, and work together to apply these skills to addressing a major social challenge. As we get closer to SC19, SIGHPC wanted to learn a little bit more about the students who will be participating in this year's C4C competition. For the next few weeks, we will be sharing short bios of the students, so that we can all experience the incredible talent and diversity that this program attracts. Once the competition starts, they will be deeply absorbed in their projects, but you may see them on the Exhibit floor when they come up for air. We wish them all the best in the competition, and in their studies. Denver, here we come!
See the full list of Computing4Change participating students and mentors.
Join Us
We hope you'll take a little time out of your super-busy days at SC19 and check out these amazing students as they present their work!
Wednesday November 20, 2:30 pm, SC Theater (Exhibit Hall, Booth 981)
Alejandra Garcia Orozco studies Biology and Microbiology at California State University, Los Angeles. While she loves her work in the lab (see photo), she admits she's just as happy relaxing with Netflix, eatng her mom's home-cooked Mexican food, hanging at the beach, or just sleeping. Her role model(s) growing up were varied: in addition to looking up to her mother, Alejandra was inspired by Oprah Winfrey, Frida Kahlo, and Selena Gomez, who each had to overcome obstacles, but found success through hard work and determination. She chose Biology and Microbiology because she has a passion for science, and wants to help others through researching viruses and diseases. She has always known that she would be a doctor one day… but in the meantime, she can 'bust a cheer on the spot' to encourage her C4C teammates (Maybe she and Jamie George can cheer together!).
Michaud Reyna is studying for a degree in Computer Science at Morehouse College in Atlanta, GA. He chose computer science because of the innovation and creativity required to find solutions, as well as the limitless opportunities and growth he sees in CS and IT-related fields. Growing up, he looked up to LeBron James, who was amazing on the basketball court, and intelligent and thoughtful off the court. Michaud spends his free time 'hacking around' with different CS frameworks and new technologies, or plaing basketball and running around with his dog. He's just as dedicated in his down time, sometimes finishing a whole network series in one day. We're sure his enthusiasm will help him succeed at C4C!
Faith Bautista studies Accounting at the University of Guam. Her role models growing up were her parents, whose love and guidance through the years continually motivated her. Knowing that they had overcome tremendous obstacles and faced poverty and hunger, Faith chose accounting because it will enable her to establish a sustainable livelihood for her family. Beyond showing appreciation, she also wants to support families, charities, and community organizations that are working to help people recovering from natural disasters or other life-altering events. Her giving spirit and compassion will be a great asset at C4C!
Jack Gaither, another C4C mentor, is studying Computer Science at the University of Arkansas. He came back to mentor because he loves being able to connect with students and help them learn in their own individual style. Jack also has his own individual style – when playing the guitar, he will use random household objects instead of a traditional guitar pick. His creativity was probably encouraged by his role models growing up – Jamie Hyneman and Adam Savage, otherwise known as the Mythbusters. We hope the only Mythbusters-style explosions at C4C are people's minds opening up to the possibilities of data science!
Jeanie Nguyen is studying Business Administration with Concentrations in Finance & Economics, Human Resources, and Entrepreneurship at the University of Guam. She feels that life is a continuous process of learning (which might explain her many choices for concentrations), but when she's not doing research or writing papers, Jeanie will go for long-distance runs, or cook creative meals for family and friends using fruits & vegetables from her own garden. Her role model growing up was her high school art teacher, who showed her how to be a well-rounded person, with a charismatic, practical, and creative personality. It sounds like Jeanie learned a lot from him, and is good to have around in a pinch – though we hope she doesn't have to replace any cell phone screens during the C4C competition.
View the first set of Computing4Change students.
View the second set of Computing4Change students.
——
Melyssa Fratkin, SC19 Communications Deputy Chair & SC20 Communications Chair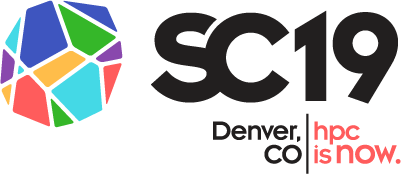 Melyssa Fratkin is the Industry Programs Director at Texas Advanced Computing Center.